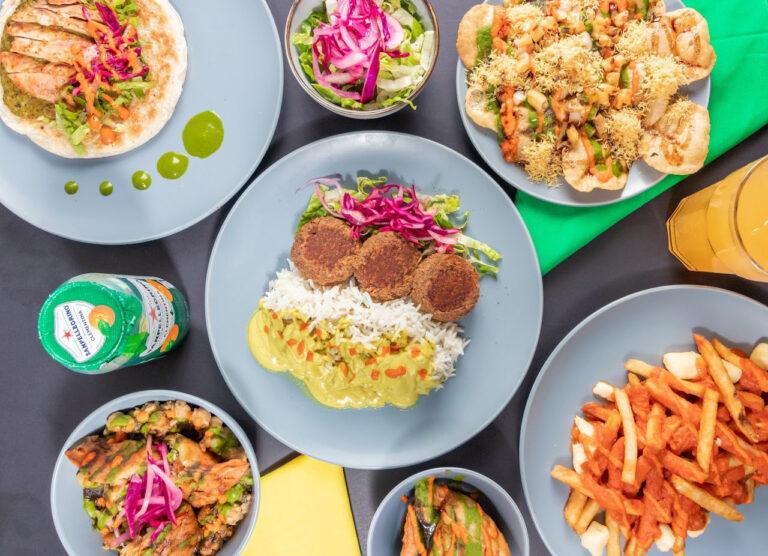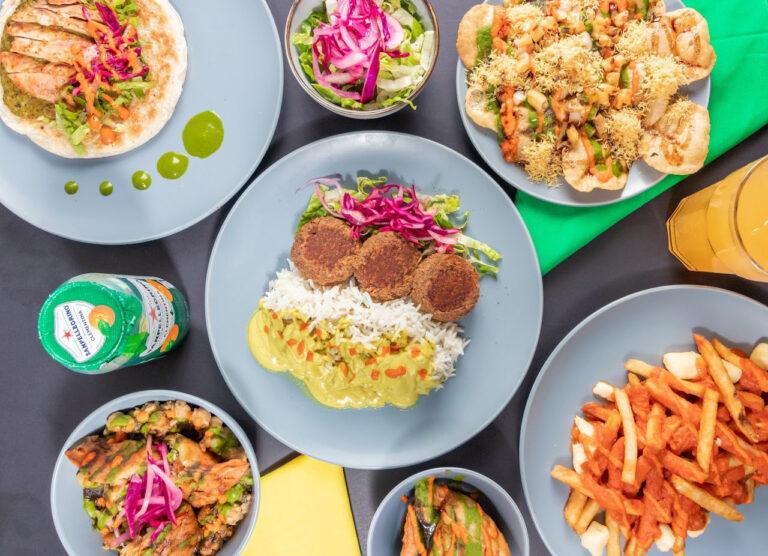 INDISH FOODS MENU & REVIEWS
Indish food truck offers catering, street parking and attends food truck festivals in Vancouver and surrounding areas.  Indish offers Indian food with a slight twist.  They still keep to the authentic flavours of Indian food.  Indish offers foods that are 80% plant based that are inspired from their roots and travels around the world.  Inish food truck makes a typically messy food (Indian) easy to eat on the go.  They add their own spices from their families kitchens that keep them close to their roots.
RICE BOWL
Low GI, fragrant basmati rice bowl with a side kachumbar salad
PARATHA WRAP
Flaky, crispy & chewy wrap enveloping all your favourite fixing. Perfect to-go
POUTINE
This is Canada! Y'all better know what a Poutine is
SAMOSA CHAAT
Two perfectly crispy, flaky samosas, topped with chickpea chana masala, kachumbar slaw, mint, tamarind and chilli chutneys.
BUN SAMOSA
A crispy samosa, smashed in a pav bun dressed with mint, tamarind chutney and our kachumber slaw.
SEV PURI
Crispy wheat crackers topped with potatoes, onions, and a trio of mint, tamarind and garlic chutneys, finished with crispy split-chickpea vermicelli bits (sev).
PLEASE ASK FOR CURRENT MENU OPTIONS
INDISH FOOD TRUCK REVIEWS
Already have an account? Login