Say hello sweets FOOD TRUCK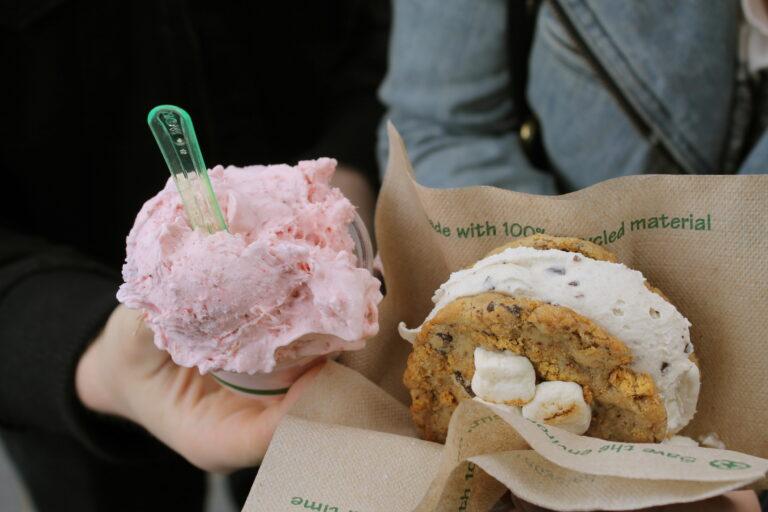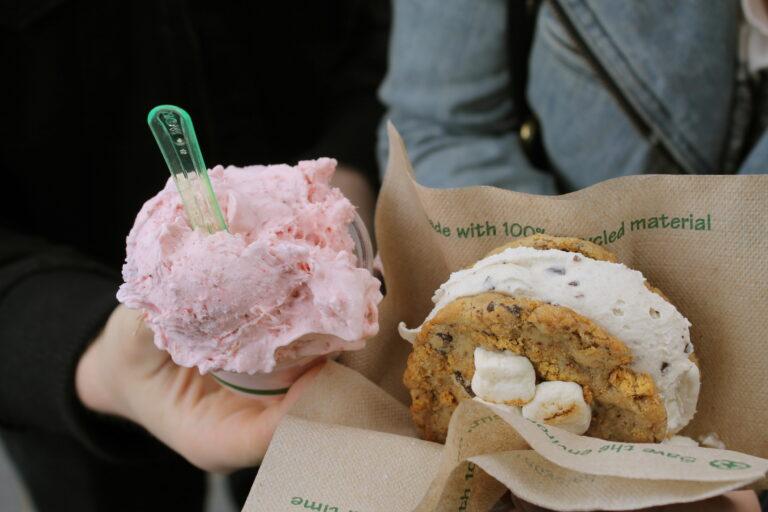 say hello sweets MENU & REVIEWS
Besides having multiple stores in the Vancouver area Say Hello Sweets also has a food truck. They offer various types of non-dairy ice cream and non-dairy ice cream sandwiches. Say Hello Sweets food truck can also be booked for catering.
Non Dairy Ice Cream
Non Dairy Ice Cream Sandwiches
PLEASE ASK FOR CURRENT MENU OPTIONS
Already have an account? Login
MORE ABOUT SAY HELLO SWEETS
Say Hello Sweets, Vancouver's cutest and best non-dairy ice cream is the passionate, heart forward business started by Naomi Arnaut in 2016. In the very beginning, the ice cream had a very important purpose: Save Babycakes. Babycakes is Naomi's love-able, huggable, staffordshire terrier mix who needed $urgery after rupturing her knee. Naomi decided to try her hand at making ice cream for the first time ever & hosted a pop up, offering frozen treats by donation to fundraise. Even after Babycakes was well on the road to recovery, requests continued for her refreshing treats. Naomi took it as a sign that she and Babycakes should attend ice cream school in Pennsylvania. Babycakes was denied admission, not having passed her physical, but Naomi enrolled. Upon returning to Vancouver, she launched Say Hello Sweets & hasn't looked back since!