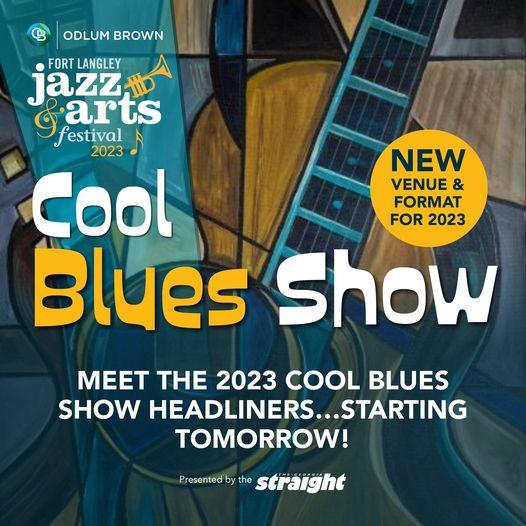 Fort Langley Jazz & Arts Festival - 2023
It's (nearly) the moment you've all been waiting for! Starting tomorrow, we will be announcing the 2023 Fort Langley Jazz & Arts Festival Show line-up before early bird passes go on sale March 15!
Proudly presented in partnership with The Georgia Straight, we can't wait to let you in on who will be gracing the stages at our ticketed Cool Blues Show happening Friday and Saturday nights, July 21 and 22, 2023!
These acts have played some of the most renowned stages across North America and are guaranteed to get you dancing, smiling and inspired!
These incredible bands and musicians will be playing at our brand-new festival venue – the Fort Langley Park!!
Join thousands of blues music fans for two nights of unforgettable blues music.
This new venue will feature:
⭐️ Two stages with non-stop headliner acts
⭐️ Licensed beverage garden
⭐️ Food trucks
⭐️ Art installations
⭐️ Artist vendors
⭐️ Games area, and
⭐️ So much more!
Licensed beverage garden presented by Kwantlen Polytechnic University @kpubrew program!
The Cool Blues Show is for all ages and will take place rain or shine.
Early Bird Passes go on sale March 15 for just $100 (plus GST and service charges). That's 5 bands a night – one up-and-coming emerging opening act and four incredible headlining acts – for a total of 10 bands over two nights! Regular-priced single-night tickets and weekend passes go on sale May 1.
We're confident you'll love the venue as much as we do, and we look forward to giving you another unforgettable festival experience at Cool Blues.
P.S. Our free outdoor festival July 22 & 23 will continue to host two full days of amazing jazz performances on four stages. The stages will be closer together this year, so enjoying world-class music, participating in fun activities, and exploring beautiful art and cultural exhibitions will be more accessible than ever.
Fort Langley Jazz & Arts Festival

MORE FOOD TRUCK EVENTS/FESTIVALS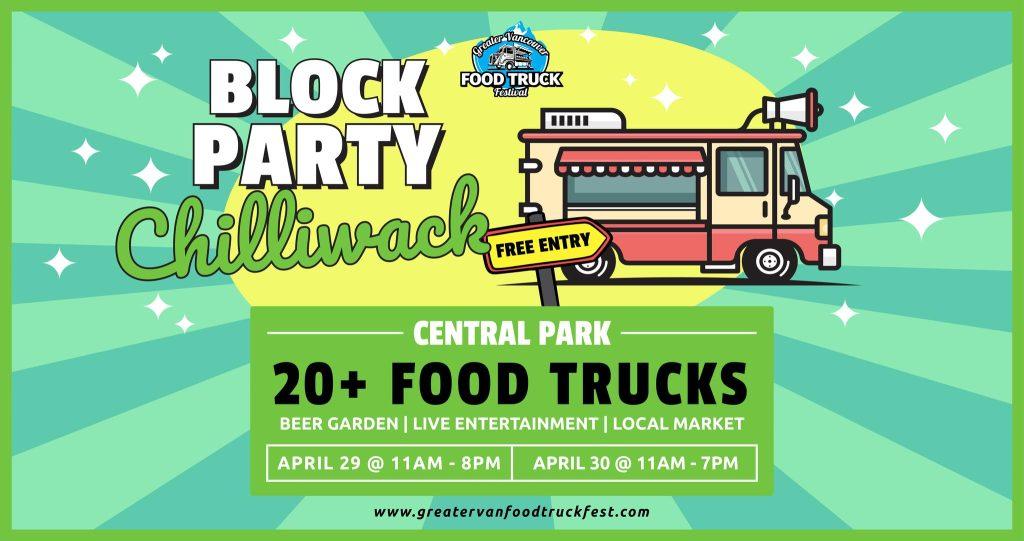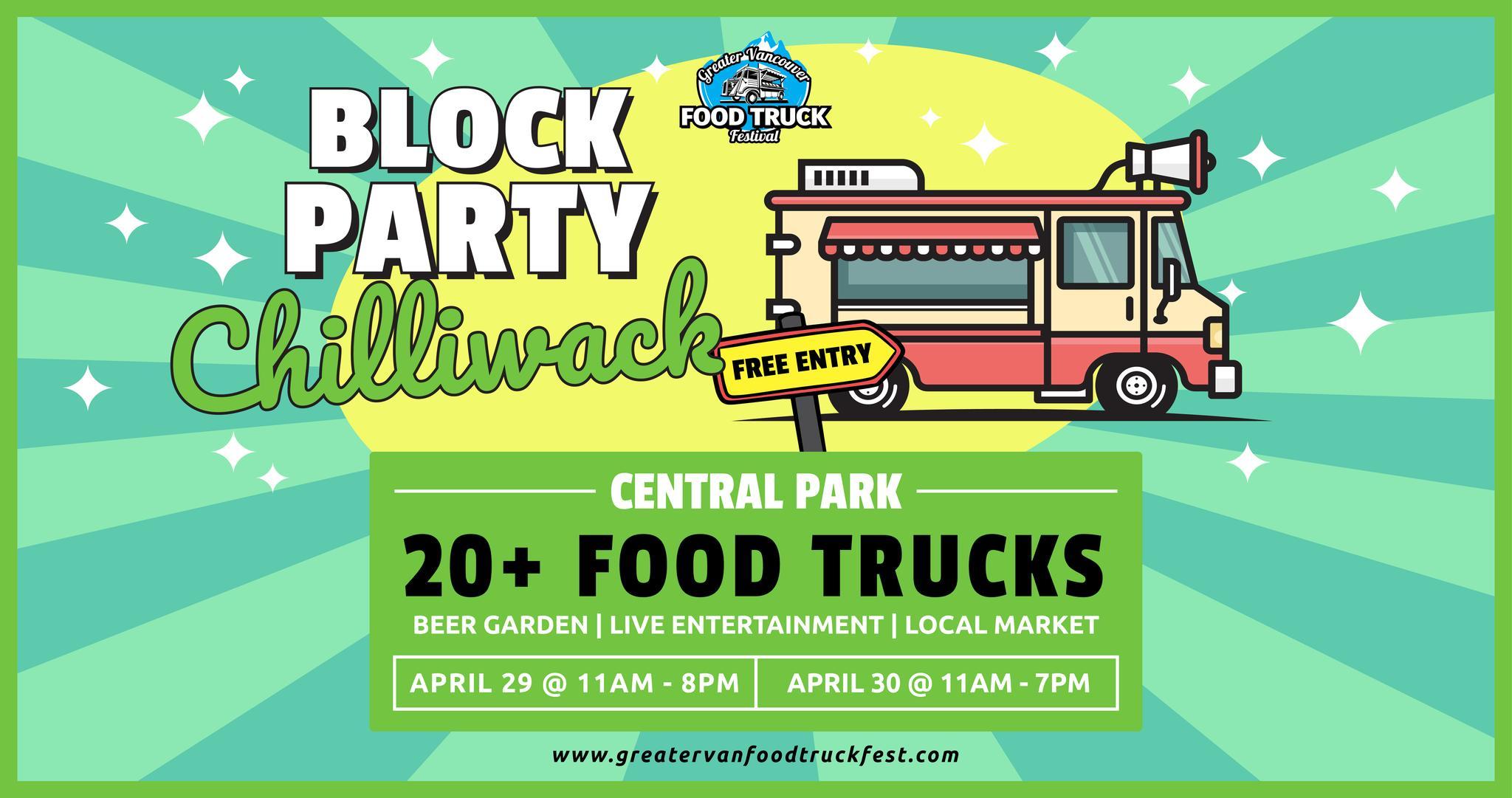 Chilliwack Central Park Block Party is back, April 29th- 30th come to see some live entertainment, amazing tunes organized by Downtown Chilliwack, brews courtesy of the Greater Vancouver Beer Truck – Your event, our Beer Truck. Local marketplace by BC Shop Local and these amazing food trucks!